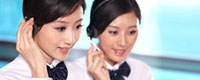 Name: Miya
Tel: 0086-13528548862
E-mail: [email protected]
Add: RM 913, Lingnan Blg, No.35 Tongzhen Road, Dongcheng Industrial park, Dongcheng, Dongguan,CN
Skype: charlene.du1220
QQ: 914327617

Product name : Square sofa plastic feet, furniture plastic feet, M8/M10 screw, 90*130mm

Product No. : 2023726115148
Details:
Square sofa plastic feet, furniture plastic feet, M8/M10 screw, 90*130mm


Name. : Plastic sofa leg
Product attributes: Engineering PP material production
Uses. : All kinds of sofa furniture bed chairs and other furniture above
We are a professional development and production of furniture plastic accessories manufacturers mainly produce plastic foot furniture foot bed foot furniture accessories and other products. From design. Mold. Manufacture. Package and sell. Inquiries are welcome.