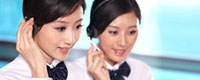 Name: Miya
Tel: 0086-13924592127
E-mail: miya@mpc-parts.com
Add: RM 913, Lingnan Blg, No.35 Tongzhen Road, Dongcheng Industrial park, Dongcheng, Dongguan,CN
Skype: charlene.du1220
QQ: 914327617

Product name : Concealed Cross Hinge Concealed Hinge Hinge 304 Stainless Steel Door Hinge Large-angle opening rotating hinge

Product No. : 2020722112817
Details:
Concealed Cross Hinge Concealed Hinge Hinge 304 Stainless Steel Door Hinge Large-angle opening rotating hinge



Specification:

Customized processing:Yes
Material :Zinc Alloy/Steel
Surface Treatment: Zinc Alloy
Opening angle : 180°

Photos:



Features:
1. Suitable for all kinds of invisible doors, family wardrobes, cabinets and other furniture.
2. Made of zinc alloy + stainless steel connectors, smoothly open and close 500,000 times.
3. The door can be opened smoothly at 180 degrees, and the hinge is completely hidden after closing, making the decoration more perfect.